The EB-5 program is an interesting opportunity for those who are seeking to move to the USA and are able to invest a minimum of $900,000, as it offers a direct route to obtaining a green card for the applicant, their spouse and children under 21.
On November 21, 2019, the EB 5 Modernization Regulation went into effect changing two major aspects of the program:
New $900k rate (increased from $500k).
The regulation increased the minimum investment amount for targeted employment area projects to $900,000
Targeted employment area (TEA) changes.
States can no longer issue TEA designation letters. The authority to designate TEA is now in the hands of the Department of Homeland Security (DHS). Additionally, investors will now need to provide evidence showing that the project they selected is in a TEA eligible area in order to qualify for the lower EB 5 minimum investment amount. This is why it is so important to undertake due diligence on the EB5 that you choose.
The Benefits of EB-5
Permanent residency in the US for you, your spouse and any children under 21

The ability continue to manage your other business interests or seek employment in the US

You can apply for US citizenship 5 years after being granted a conditional Green Card

EB-5 gives you the freedom to live anywhere in the United States

There is no business management experience needed

There are no minimum educational qualifications required

College fees are set at the same rates as US citizens

The ability to speak English is not necessary
The EB-5 Story
The US employment based fifth preference visa (EB-5) for lawful permanent residency was created in 1990 and is currently administered by the United States Citizenship and Immigration Services (USCIS).
The program annually sets aside 10,000 Green Cards for immigrants  who make an investment of at least $900,000 into a targeted employment (and area with unemployment higher than the national average) or rural area. The investment must be into a new commercial enterprise which will create no less than ten full time jobs or provide funding for a troubled business. 
EB5 Regional Centres
The investment is made in a US business that has been approved by USCIS; these approved businesses are known as Regional Centres.
Both private and governmental agencies may apply to USCIS in order to be designated as a regional centre. The application process is rigorous; plans must be submitted to show how economic growth will be promoted, how jobs will be created, the amount and source of capital required and how the regional centre will have a positive economic impact.
In addition to the investment of $900,000, each Regional Centre is authorised by USCIS to charge an administrative fee, covering their costs. Some also include the services of an immigration attorney who will manage your application in this fee.
Our Regional Centre Partners
We work closely with a number of regional centres that we have selected carefully. This allows us to introduce you to several EB-5 investment projects so that you can select your preferred option.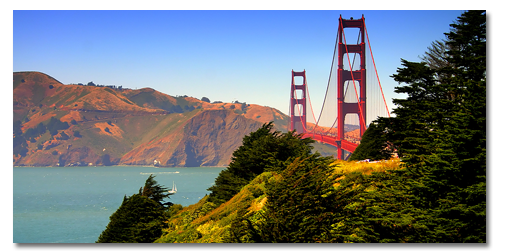 The EB-5 Step-by-Step Process
There is no route to a green card that is more direct than EB-5 – here is how the process works:
Step 1:- Make an investment of $900,000 plus administrative fee in an approved program
Step 2:- Your legal advisors submit your application to the US Citizen and Immigration Service (USCIS)
Step 3:- You then receive a conditional permanent residency (a temporary green card)
Step 4:- You apply for removal of the conditional status after 21 months (in order to receive a permanent green card)
Step 5:- Five years after receiving a conditional green card an application for naturalization can be submitted
EB-5 Requirements
At Step 5 and in order for an immigrant investor to receive their green card though the EB-5 visa, the following requirements need to have been met:
The required level of funding must have been provided to a regional centre, of at least $900,000.

The requisite number of full-time jobs have been created (a minimum of 10 full time direct or indirect employment positions)
Our Services
We will act as your single point of contact through the entire EB-5 process. This includes the initial stages of your application when you select your preferred regional centre all the way through to your permanent green card.
Immigration law
We work closely with US immigration specialists at Arnstein & Lehr LLP. They are one of the USA's oldest and most respected law firms, having been founded in 1893. Operating in conjunction with our partners, we are able to offer a set of services in addition to immigration, which include tax, real estate, securities, estate and probate administration, and litigation. 
Please fill out your details in the contact form below