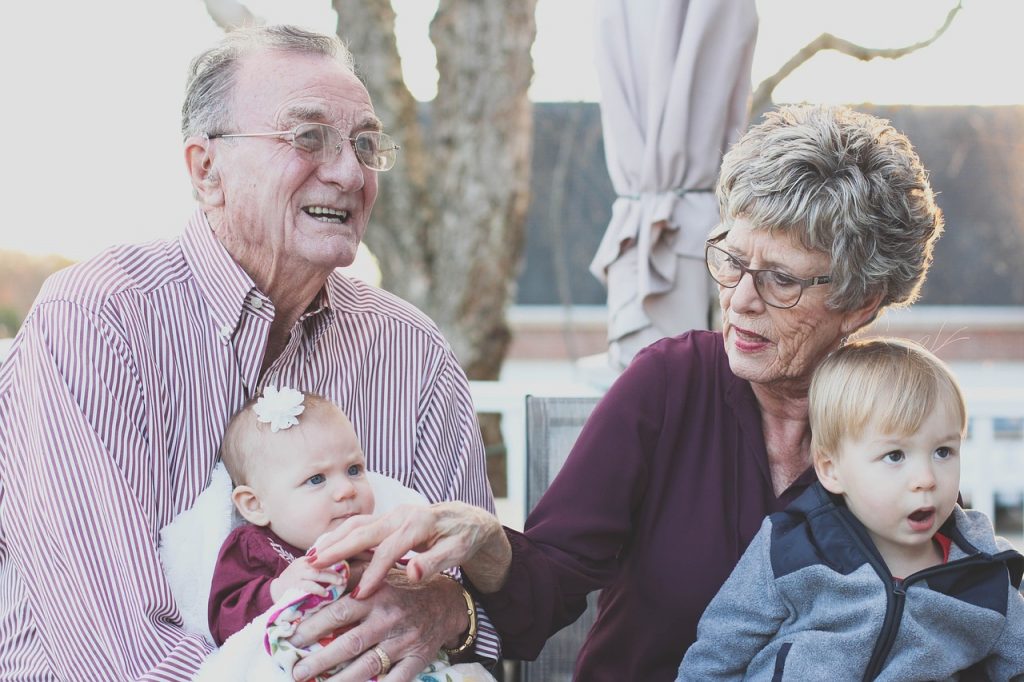 The newfound free time of retirement is a perfect excuse to experience something new, and escape the confines of your home country. If you want to meet new people, see new sights and do new things in a still familiar environment, you'll want to retire to the United States.
Moving anywhere is a significant undertaking, and this is particularly true if you haven't lived abroad before. Here are just a few factors you need to consider then before settling into a new life Stateside.
Choose a location
Many of the articles you'll find online for places to retire to are designed for U.S. citizens. While lists such as the esteemed International Living rankings include a variety of excellent retirement destinations, they neglect perhaps the most appealing choice for many European retirees: the United States itself.
When you're looking for a city and state to retire to, there are a variety of factors. In terms of their geography, you'll probably be interested in what the weather's like (probably sunny without extreme temperature variations), what local amenities are like, and how accessible the location is for travelling further afield.
WalletHub's 2016 ranking of the 150 largest cities in America is an excellent tool in the hunt for your perfect home. The scores are based on a variety of relevant factors, including cost of living, healthcare provision, quality of life and available activities. It's not a hard and fast guide – 150th placed Providence is still great for sailing, for instance – but it's a good basis for further research.
Taxes and costs
While there are rankings for the quality of healthcare in different U.S. cities, you may not be prepared for the cost of healthcare when you retire to the United States. Acquiring insurance can be trickier for retirees with pre-existing conditions, while drugs can also be significantly more expensive than elsewhere in the world. Recent estimates for healthcare costs over the course of your retirement in America sit at $260,000.
One of the benefits of moving to America however can be the leniency of state taxes. Many of the most popular states for retirees are (unsurprisingly) those with no income tax, and lenient property taxes. If you're intending to acquire dual citizenship, however, it's worth considering America's unique approach to income tax.
While you may be exempt from local income tax in your state, U.S. citizens are still required to file tax returns to the IRS, regardless of where they are in the world. This can mean paying two installments of tax, adding an extra burden of cost. While the U.S. holds double taxation treaties with over 50 nations, this will not cover all taxes levied in those countries.
Obtain a visa
Unlike many nations, the United States does not have a dedicated visa scheme for retirees. However, this doesn't mean that there aren't other ways to retire to the United States both over the long term and short term, and even to eventually gain citizenship.
Retirees who only want to spend a part of the year in the U.S. at a holiday home are in luck: the B-2 Visa allows non-U.S. citizens to visit for as much as 90 days at a time for holidays, assuming you have a permanent residence elsewhere. A B-1 visa meanwhile allows visits of up to six months for business reasons.
A more permanent option is the EB-5 'Immigrant Entrepreneur' visa. While this scheme is in the process of being renegotiated, it presently allows investors of $500,000 or more to gain a guaranteed route to citizenship. Specialist companies can put you in touch with a government approved Regional Center, where your investment will be paired with an appropriate local business. This method allows couples to receive green cards after as little as five years.
Those lucky enough to have relatives in the U.S. already can also benefit from the Family-Based Immigrant Visa. The family member must be willing to sponsor you, however, meaning that they bear the financial burden for your residency. They will also have to pay the application fees, and you may face a lengthy wait before your mandatory interview with U.S. customs officials.
Retakes and redos
When you retire to the United States, you'll inevitably need to reapply for a number of things. As far as your driving licence goes, you have a bit of leeway. When you first move or travel to America you can apply for an International Driving Permit (IDP), which allows you to use your existing licence for up to a year.
After this point however, you will be required to retake your test and acquire an American driving licence. This may require a bit of practice, as tests have changed significantly in recent years. That's not to mention potentially driving on the other side of the road.
The good news is that you'll probably have experience driving a manual, or 'stick shift' car. While these are much rarer in the U.S. – most people drive automatics – they also tend to be cheaper, particularly for rental.
Another important consideration when you retire to the United States is finding a new doctor. It's prudent before you leave to collect your medical records from your current surgery. While data protection laws prevent these from being transferred outside the EU, there's nothing stopping you from carrying them. You can obtain a full printout from your GP, although this may incur a nominal fee.
Think about family
While you may want to leave your country of origin for somewhere sunnier, you probably don't want to sever all ties. A chief advantage when you retire to the United States is that houses are significantly cheaper than in Europe, and usually much bigger too. This makes them perfect for hosting family on semi-regular visits – if your location can accommodate this.
Most major cities will have access to air travel, even if this means taking a domestic flight to an international terminal. Cars are cheap to buy and run, so living a way out from the city isn't necessarily an issue, but accessibility could be important. This is also prudent to consider in case you are unfortunate enough to be taken ill, or require police assistance.
Of course, we are lucky to live in an age of instant communication across continents, so living in a remote village or out on the plains needn't be debilitating. Research the internet speed, reliability and provider in the area you wish to move to, as this varies drastically across the U.S.
Be sure to look into the different technologies you can use to communicate with loved ones, too. Popular examples include Skype, for phone calls, video chat and messaging; Whatsapp, for messaging; and the iPhone's Facetime feature, for video chat. These are perfect for international calls and messages, as they utilise your internet connection, and do not incur extra charges that you might see with international phone calls.