The very best place to retire for you will vary depending on your own unique circumstances. It might be on a beach, in the mountains, the heart of a city or in the same house you've lived in for years. It's a personal decision that no one else can make for you. But for an increasing number of wealthy individuals, America continues to be one of the most popular destinations in the world. The scenery, climate, food, culture, cities and suburbs encompass enough diversity to cater for just about anyone.
While there are a number of ways to retire to America, for wealthy individuals the EB-5 Investment Visa Program is the popular route, allowing investors to qualify for a Green Card without the constraints of having to set-up and manage a U.S. business. This immigration option allows investors to live in any state, engage in a business, employment, or to simply retire.
If you haven't already settled on a retirement destination, here are a few of the most popular locations for those fortunate enough to afford it.
Boulder
Situated along the Rocky Mountains and at an elevation of 5,400 feet high is the city of Boulder. It's popular among retirees seeking an active, outdoor lifestyle with numerous attractions that provide plenty of hiking, rock climbing, skiing and mountain biking opportunities. It's the ideal location if you want to be close to a city with its great shopping and restaurants, but still have that feeling of being in the mountains.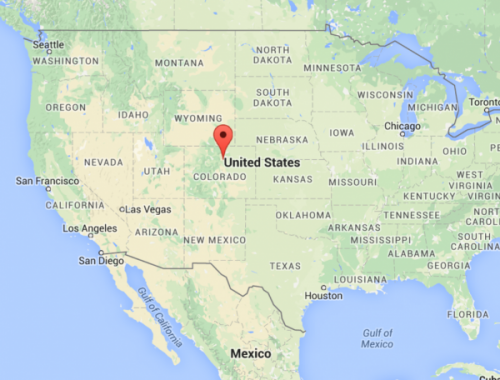 The city has a population of over 100,000 and is admittedly one of the more expensive locations in Colorado, but its strong local economy, natural beauty and various "green" awards has seen it listed by Modern Maturity and Money Magazine as one of the most desirable places for retirement throughout the entire United States.
Due to the elevation the climate is mild so may not suit everyone, especially if you viewed your retirement on a beach with a year round glow.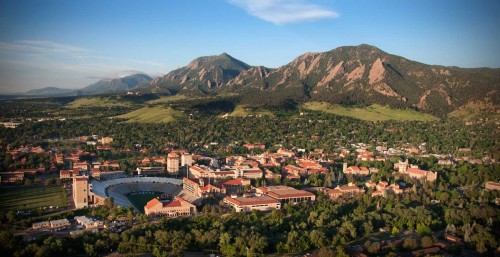 Palm Beach, Florida
Palm Beach is the only place on this list where more than half the population is 65 or older. Initially created as a 19th century Atlantic Ocean resort by a founder of Standard Oil, Palm Beach is spread over 10 square miles along a 16-mile-long island.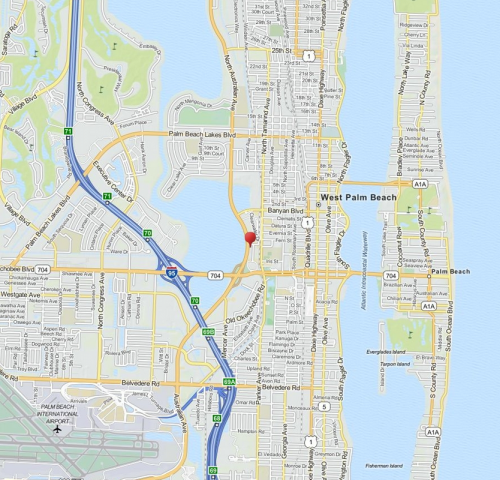 The average home costs around $1 million, but prices can range from $200k, to over $10 million for many of the enormous estates along the ocean and the Intracoastal. The area also includes West Palm Beach with its extensive active adult and 55+ communities all trying to trade on the Palm Beach cachet.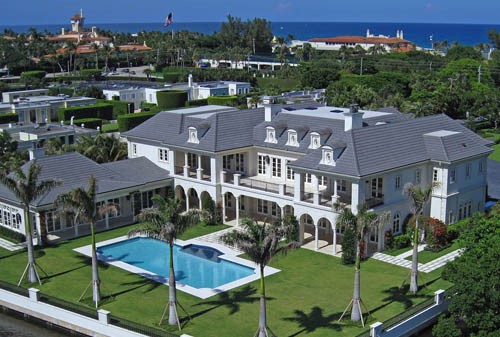 Hidden Hills, California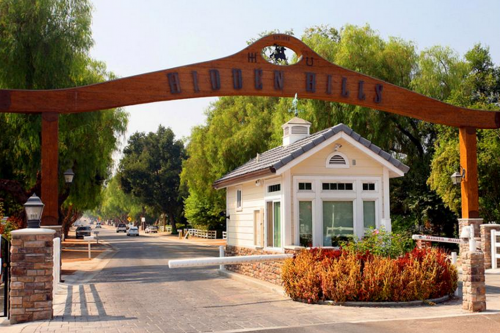 The entire city of Hidden Hills at the western end of the San Fernando Valley is a 1.7-square mile gated community, which pretty much eliminates any crime issue. Popular with actors and wealthy celebrities, homes cost on average $1.9 million.
The big-city delights of Los Angeles sit immediately to the east, with the northern fringes of the city bordered by a nature reserve that's popular for horse riding. In 2011 and 2012 it was classified as the richest place in the United States.
Hidden Hills contains around 600 houses on just under two square miles of land, with a massive fence around it, and three checkpoints. While it's no doubt secure, it isn't for everyone and is probably best suited for those who want extreme privacy.
Chevy Chase Village, Maryland
With one-fifth of its 2,000 residents at or past retirement age, the one-square-mile Chevy Chase Village is a haven for the elderly affluent. Situated just north of the capital Washington, the town has an average home price of $1.3 million.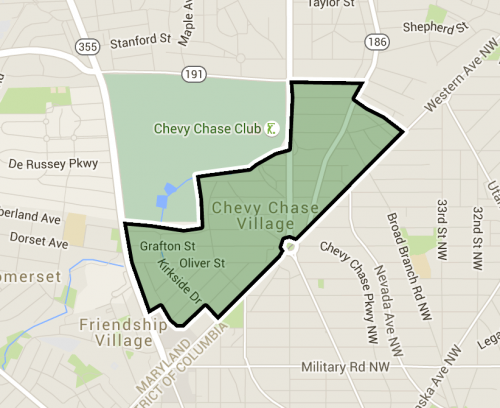 The amenities, shopping, nightlife and restaurants of Washington are just a few minutes away by car, cab or subway. Laid out in the 1890s, the name Chevy Chase is derived from a Scottish word for "border raid" and is one of the most affluent areas in the United States.
It's considered to be one of the friendliest towns in Washington and an ideal location for families. High school graduation rates are at 97% and the area has excellent healthcare and a very low crime rate.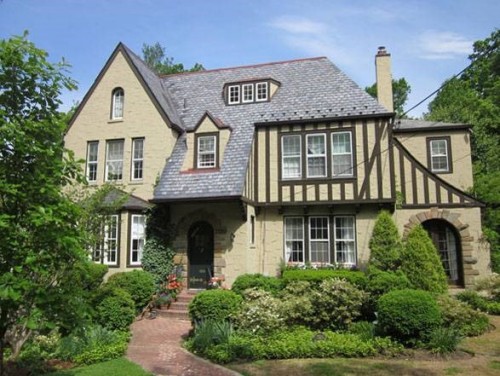 Darien, Connecticut
Darien sits along scenic Long Island Sound on Connecticut's "Gold Coast", an hour by train from New York City, and has outstanding cultural and medical infrastructures. An eighth of the 20,000 residents are age 65 or more with homes selling at an average of $1.2 million.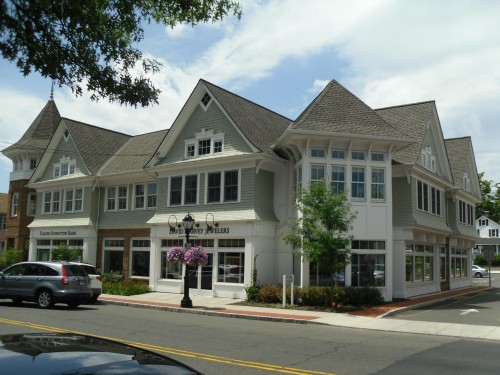 Known as one of the wealthiest communities in the US, the town has long been known as an exclusive summer retreat for New York's wealthy. With a reputation for safety and containing nine private clubs for yachting, swimming and tennis, as well as two town beaches, it has plenty to recommend it. For those who dream of a sunshine saturated retirement, however, the cold winters could be an issue.
Kailua-Kona, Hawaii
Located on Hawaii's largest island, Kailua-Kona is considered by many as a dream retirement location, and was the place where the Hawaiian royalty built their castles and vacation homes. With all the amenities of a popular tourist spot combined with relaxed pace of life and beautiful surroundings, Kailua is a desirable, if expensive, place to live. Average house prices are $1.3 million, and with demand often outstripping supply there is a possibility of a bidding war.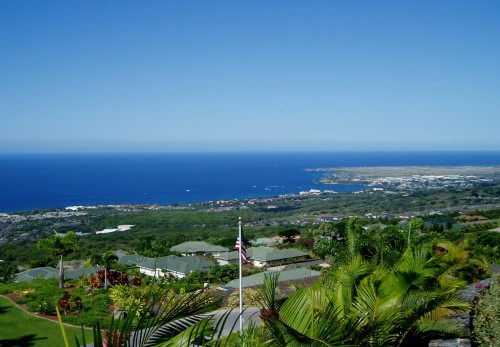 Boasting beaches, scuba diving and fishing, as well as a big shopping district in Alii drive, there's plenty of opportunities to fill your time. Kailua is also home to the Ironman World Championship, which promises some great entertainment and a festival atmosphere each October. For those nervous about volcanos, there's comfort in knowing that Hualalai Volcano is dormant, and features a national park that you can explore.
Expensive living costs are unlikely to put off those who are wealthy in retirement, but those who like to be able to jump in a car and find themselves somewhere completely different in a few hours may prefer mainland USA, and it is possible to find Hawaii isolating due to its distance.
Kiawah Island, South Carolina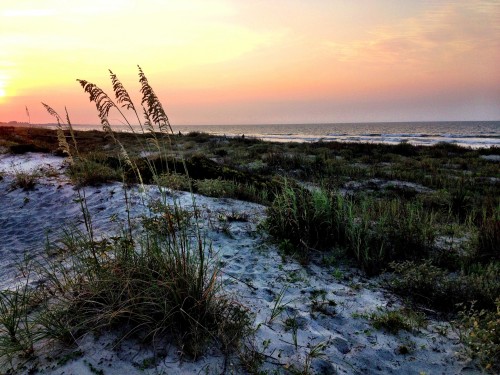 With nearly two-fifths of its population of 1,600 aged 65 or over, and the average home worth $850,000, this Atlantic Ocean barrier island is a premier golf and retirement center. There's five championship golf courses dotted throughout the island, all of which have won awards, and the Ocean Course has hosted various world golfing events.
With no property particularly far from the water, the gated community includes ten miles of beach and wildlife lovers will find plenty to interest them on the island, including nesting sea turtles, bobcats, river otters and osprey. This is a real paradise for golf lovers, and unless you have a strong fondness for the sport the island may not be for you.
Naples, Florida
With 42% of its residents at or above retirement age, the allure Naples holds for prosperous pensioners is clear. On the gold coast of west Florida, Naples has miles of white coral beach and more golf holes per capita than anywhere else in the U.S, with an average house price of $520,000.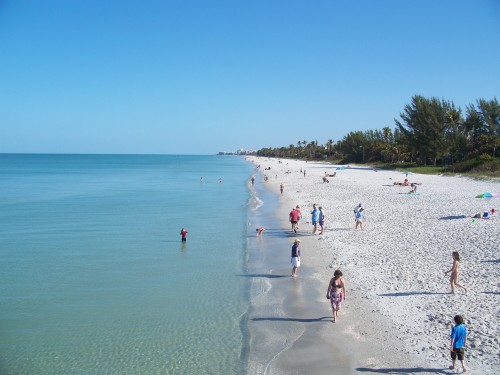 There's an urbane, yet charming, downtown area which sports high end shops, friendly bars and plenty of gated developments along the waterways. Here you can enjoy an active cultural life, and the large nature reserve called Corkscrew Swamp Sanctuary, but you have to be prepared for summers that can be oppressively humid and hot.
North Key Largo, Florida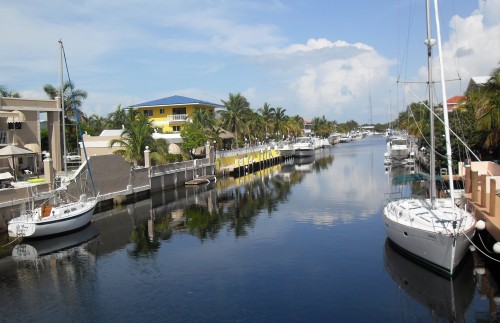 With a similar population of senior citizens as Naples, North Key Largo is at the northernmost of the Florida Keys and regards itself as the diving capital of the world. The medium household income is $155,000, and unsurprisingly given this, the average house goes for $1million.
Perfect if for those who plan to be very active and social in retirement, life in Key Largo is defined by the water, with plenty of opportunities for diving, fishing and boating. There's an offshore artificial reef and America's first underwater park, with volunteering opportunities in the community's coral restoration project. You can socialize at the lively waterfront bars, and experience the cultural amenities such as the arts guild and community theatre.
Winnetka, Illinois
Away from the sunshine of Florida, Winnetka is a quiet village on the shores of Lake Michigan, 40 minutes by train from Chicago. House prices average at $800,000, with its quaint, picture book quality making it the chosen location for many films, including Home Alone. A good place for those who enjoy the changing seasons and appreciate a cold winter, Winnetka has some excellent housing stock and plenty of features to make it a great place for pensioners.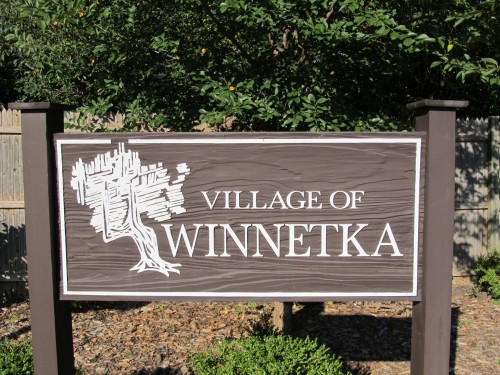 There's many independently owned shops (the major grocery stores do not have any stores here) to mull around in, and Winnetka's proximity to Chicago means that big-city amenities are easily accessible. With Lake Michigan beaches, golf courses, an ice rink and forest trails, you can have an interesting and energetic retirement while still enjoying the relative quiet of the area.
If you have any further questions on the EB-5 Investment Visa, please feel free to contact us.