Retirement is a opportunity in life to embrace relaxation, hobbies, or a new adventure – and if you'd like to make the move, the US is a great country to consider. By investing $500,000 in a Targeted Employment Area (TEA), the EB-5 program is a fast track route to a green card for you, your spouse and child.
Whether you prefer hot or cool beach climes, the US offers plenty of coastal locations, and if you're stuck for a decision, here's a look at some of the best places to retire on the US coast.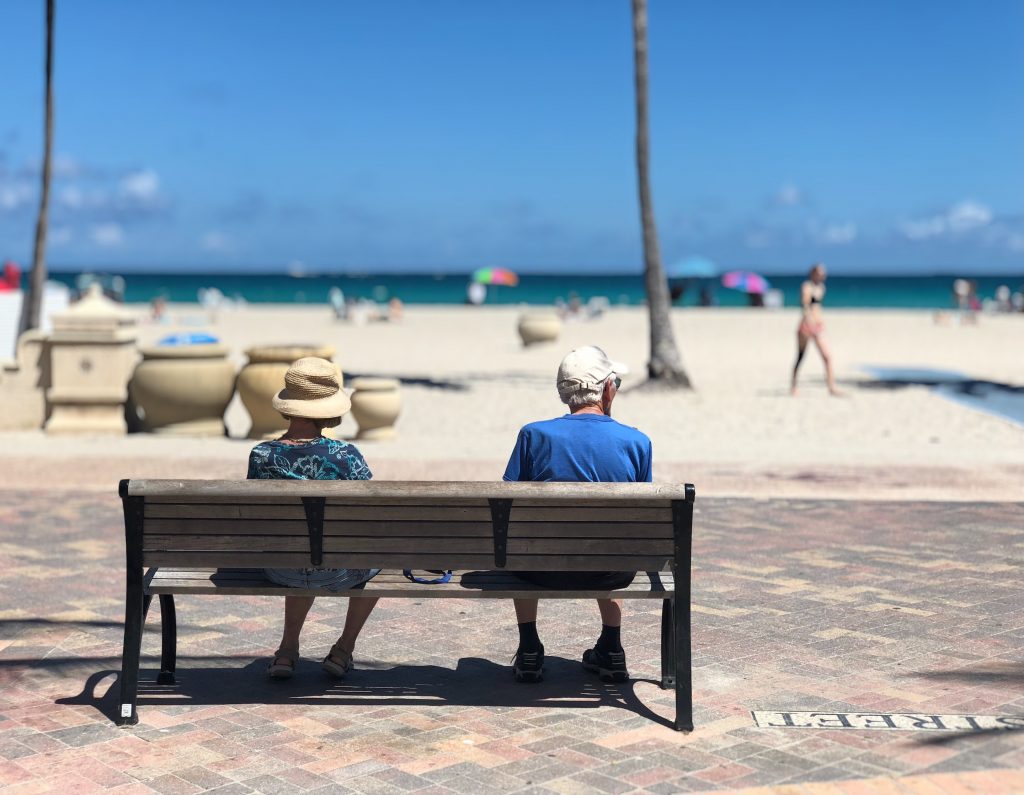 Florida
The sunshine state is undoubtedly a favourite spot for retirement. It's home to plenty of secluded beaches, sunshine all year round and a hub of activities. Despite an influx of tourism, there are still plenty of concealed locations, ensuring Florida remains a popular retirement location.
Naples
The quaint Gulf Coast town of Naples is highly ranked as one of the top Florida retirement spots. It's a sunny destination with a Mediterranean appeal, offers popular fishing spots including the Gordon River Greenway, calm-water beaches, and a great high-end shopping scene. The town has many different neighbourhoods, that range in house prices. Port Royal is among the most luxurious area with the median house price averaging at $8.5 million.
Florida is also a prime spot for golfing, and Naples is not short on courses. There are many executive courses including Bonita Fairways, Hibiscus Golf Club Cypress Woods Golf and many more to test your skills.
The real heart of Naples however is the pier, where visitors and locals alike spend their days relaxing under the Florida sunshine. The town also offers many services to make your retirement all the more enjoyable, with a wealth of community based social activities on your doorstep.    
Sarasota
Located south of Tampa on Florida's Gulf Coast, Sarasota is filled with many lifestyle benefits. The city is fringed with some of Florida's best beaches, and has many old-school neighbourhoods that offer picturesque surroundings.
The downtown area is well-suited to those seeking an urban and cultural living environment, Siesta Key is for beach enthusiasts, and both the neighbourhoods Lido Shores and San Remo are among the top two areas for higher end properties. Lido Shores has an average median price of $5.2 million, and San Remo $4.8 million. If you have more of a penchant for the active lifestyle, and enjoy an afternoon on the fairways, Sarasota is also home to many golfing communities such as the Founders Club or the Oaks.
Historically, Sarasota was once the winter home of the Ringling Brothers Circus and today, has the famous Ringling Museum of Art, the focal point of the city's bustling arts and culture scene.
Venice
Primarily known for Venice Beach, the city of Venice serves as an ideal home for those seeking a gentler pace of life. If your idea of the perfect retirement involves strolling along pristine beaches, taking the dogs for a walk or soaking up the Florida sun, this is the destination for you.  
The city has a strong Mediterranean appeal with a lively downtown area, several parks and public tennis courts – and its famous beach is among the top reasons to make the move.
Vero Beach
For a retirement spent enjoying nature, Vero Beach is an ideal choice. Located on the east coast of Florida, Vero Beach is home to many biking and hiking trails, with an abundance of wildlife around the coast.
The beach alone is enough to draw you to the area – South Beach Park offers white sands, volleyball courts and calm waters that are ideal for snorkelling. At Vero Beach, you can spend your retirement embracing nature and swimming in the calm waters.
New York
It may not usually be regarded as a coastal region, but New York is nonetheless a hub for luxury apartment living. However, the state features tempting off-the-beaten-path locations you may want to consider in retirement.
Great Neck
Situated in the Long Island region, Great Neck is a charming town, made up of nine tiny villages that overlook the Manhattan skyline. The town has an upscale atmosphere, and offers many coastal parks. The Great Neck Park District is the prime area for walking, to enjoy outdoor sports and seasonal events. This location also provides a wide selection of plush apartments.
Washington
The state of Washington sits in the northwest, with terrain spanning from the snow-capped Cascade Mountains to forested islands in Puget Sounds. This region is home to plenty of outdoor activities and natural beauty, and has some great spots to live.
Gig Harbor
Aside from the stunning scenery and famous harbour, there are plenty of other reasons to live in Gig Harbor. Its rich maritime history of boat building and fishing, remains as a community activity today. The area isn't short in events either – Gig Harbor hosts an Annual Beer Festival in May, and Summer Arts Festival in July, amongst a full calendar of other community events.
Gig Harbor, is also located near the two larger cities of the state, Tacoma and Seattle. Tacoma is situated a 20 minute drive away, whilst the busy city of Seattle is a further stretch, at 90 minutes. House price in Gig Harbour weigh slightly on the lower side compared to other retirement locations with an average median price of $492,500.
Sequim
Its sunny weather, gorgeous lavender fields and growing food scene, are only a few of the reasons to choose Sequim as your next move. Sequim is an outdoor enthusiasts paradise – there are many hiking trails from the Dungeness Spit, Olympic National Park to Sequim Bay State Park.
These locations also double up as biking trails and camping spots, and The Olympic Discovery Trail is among the biking highlights. This combination of a relaxing setting, outdoor activities and glorious weather, are hard to come by, and retirement here would really be more than a walk in the park.
New Hampshire
Defined by its quaint towns and large forests, the state of New Hampshire has a quiet appeal for retirement, and there are many charming areas to consider.
Portsmouth
The historic port town of Portsmouth is one of New Hampshire's favourite spots to live. There's a lively downtown scene, around a dozen noteworthy beaches – and Maine is located next door. This quaint location has many museums, a leading music hall and is known for their annual summer festival, Prescott Park & Prescott Park Arts Festival.
Rye
New Hampshire's longest stretch of coastline is located in Rye at 8 miles long, and always ensures access to a relaxing beach walk. With its combination of beaches and parks, including the Odiorne Point State Park, the historic village of Rye offers a relaxing living environment. Also, over half of Rye's region is made up of wetlands and marshlands, that similar to the beaches, there are access to many nature walks. The quaint location of Rye offers houses on the lower price front, with an average median of $361,766.
California
Located on the west coast of north America, California is the largest US state by population, and undoubtedly offers some bustling, and secluded destinations to retire to. The year round sunshine, laid-back appeal and beautiful national parks are a few reasons to choose this state.
Santa Barbara
Known as one of the higher-costing retirement locations, Santa Barbara is completely worth the luxury price tag. House prices are generally higher, and the average median price is currently listed at $1.2 million. Santa Barbara has many reasons to retire to including the high density of parks, outdoor activities, beautiful beaches, scenery and entertainment options.
Its beaches go on for miles, and provide a relaxing paradise for a long list of activities. Head over to the protected waters of Butterfly Bay in Montecito for stand up paddling or choose Cabrillo Boulevard for volleyball and afternoon picnics. Its park scene is just as popular with
Chase Palm Park and Alameda Park among the highlights. Try everything from fishing, whale watching, hiking, biking to golf, kayaking, horse riding and sailing in Santa Barbara – it's a location where there is always something new to do.
Newport Beach
Located in South California, the coastal city of Newport Beach is known for the largest boat filled harbour and the pier, with its old-school amusement park. The area's other highlights include its beaches, luxury shopping scene, championship golf courses and museums. Something to note however, is its lineup of year round events. Newport Beach hosts the Newport to Ensenada Yacht Race, Newport Beach Film Festival, Newport Beach Independence Day on the Bay, Newport Beach Restaurant Week and the Christmas Day boat parade.
Newport Beach is an indulgent area to live, with house prices standing at the higher end of the scale. The average median house price is $3,065,000.
Eureka
Eureka is a port city in Northern California, and its old town district is one of the major attractions. In a population of 30,000, many decide to retire in Eureka because of its beaches, and consistent year round temperature. Also, for those who love traditional Victorian buildings and restored towns, Eureka may be the retirement location for you.
This area isn't shy to events – the Redwood Coast Jazz Festival, a three day annual festival has live music in various venues across town. For seaside enthusiasts and wildlife lovers, there's both the Humboldt Bay and state park. The bay offers boat tours and an assortment of wildlife, and the park is every hikers paradise. Eureka offers something for every retiree, whether you'd prefer to settle into the old town, spend your days at the bay or with nature.
Average house prices also scale at the lower end, compared to other areas of California and currently stand at $268,500.
Oregon
Oregon sits below Washington, in the north west and is renowned for its diverse landscape of forests, farms, beaches and mountains. If you'd prefer a location with a combination of wildlife and coastal living for retirement, you'll reap the benefits in Oregon.
Astoria
Set on the Columbia River, Astoria is a charming tiny town with a population of around 10,000. This town has a rich history scene, beautiful scenery and attracts many retirees due to its stock of Victorian houses. The community is very laid back, low key, and offers plenty of outdoor recreation. Nature enthusiasts will appreciate Shively Park, a wooded park with several biking and hiking trails.
Bandon
Located on the southern part of Oregon, along the Coquille River sits the unique coastal town of Bandon. This quirky town, offers an alternative option to the more renowned retirement locations. Bandon has a truly unique appeal, with the unusual wildlife along the rocky coast, the fishing scene and its renowned golf courses including Bandon Dunes Golf Resort and Bandon Golf Crossing course. There's also a quaint downtown area with plenty of shops and restaurants – and given the distance from Portland, it's a secluded living spot.
Housing costs are also reasonable with the current median house price being $232,250.
North and South Carolina
North Carolina is renowned for its range of landscapes from Atlantic Ocean beaches to the Appalachian Mountains, whilst South Carolina has a shoreline of subtropical beaches and marshlike sea islands.
Oak Island, North Carolina
Oak Island is a beach haven, with 10 miles of sands, and 50 accessible beach points. The popular tourist destination has a peak in the summer but remains relatively laid back throughout the year. For retirees, there's plenty of perks within the area. Oak Island has some of the best beaches, golf courses, fishable piers, antique shops, art galleries, nature centers and many other amenities. Summer time sees the area as a music paradise, with free concerts across the entire season. The seaside town is mainly popular with retirees because it doubles as a great coastal living destination, and a family-friendly beach vacation spot, for when family members come to visit.
Georgetown area, South Carolina
Although not located on the coast, Georgetown is also known as South Carolina's Hammock Coast because of its laid back living environment. The area is packed with rich history, tree-lined streets and a wide selection of amenities. For the retiree interested in activities, Georgetown offers everything from golf courses, hiking opportunities, fishing to boating. There are also many events worth noting – the Wooden Boat Show and Bridge to Bridge run both take place in October, and multiple concerts are held throughout the year.
Virginia
The southeastern state of Virginia is a combination of beaches, mountain ranges and many famous historical landmarks.
Virginia Beach
Virginia Beach lives up to its coastal name with 35 miles of shoreline. Without a doubt the main draw to this area is Virginia's beach and its accompanied boardwalk. The three mile boardwalk is actually made of concrete rather than traditional planks, and is a beautiful location for a stroll. There are plenty of other beaches, the First Standing State Park for all hiking and biking opportunities, a lighthouse and large town center in this region. For a retirement spot, Virginia Beach is packed with many amenities.
If you're planning to retire to America, contact us for more information about green cards, or immigrating abroad.